Sheridan Road Alumni Association
SRAA Leadership Background
Joan Merlo attended Sacred Heart for 12 years, graduating in 1972. She then attended the University of Wisconsin-Madison, obtaining a bachelor's degree in Italian. She served as a congressional aide to U.S. Representative Sidney R. Yates for a number of years. Later, she worked in the motion picture business as a production coordinator. Taking time off to stay home with her two sons, Matthew and Jack Donoghue, Joan was involved in fundraising and volunteer work and was a founder of the parent teacher organization at the boys' elementary school. For the past 21 years, Joan has worked in finance and is an associate member of the TUTA theater company.
Joan Merlo ASH'72, President
Brad graduated from Hardey Preparatory in 1994, followed by St. Ignatius College Prep. Brad went to Loyola University Chicago and earned his degree in Psychology, then went on to receive his MBA in Financial Analysis from DePaul University – Charles H. Kellstadt Graduate School of Business. He is currently a Senior Associate in Corporate Finance at Cerity Partners.
Brad Gutzler H'94, Vice President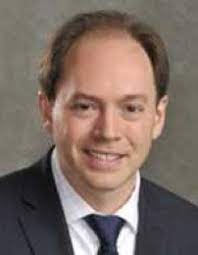 The SRAA Board serves our alumni to foster connection, growth and generosity between each other, the school and the Sacred Heart network.
Contact Alumni Association at:
Margaret Hughes, Alumni Relations, 773.681.8404
Connect with us on Facebook and Instagram
SRAA Leadership
Joan Merlo ASH'72
President
Brad Gutzler H'94
Vice President
SRAA Board Members
Ericka Pritz Baran A'91
Paula Nichols Bork ASH'93
Jennifer Chertow A'96
Mary DelGrande A'02
Yvonne Godoy-Ramos ASH'63
Elizabeth Grady A'06
Mary Grady A'06
Willa Hart A'12
Margo Oelerich Johnson A'05
Max Lisy H'02
Cathy Long ASH'74
Allison Pawlicki A'95
Cristina Hernandez Ramirez ASH'87
Robin DeLamar Voigt ASH'73
Joey Yao H'86
Nathan Zirpolo H'12
Ex-Officio
Meg Steele, Head of Schools
Marjie Murphy, Dir of Institutional Advancement